Raising children is not just a logical process – it is relational, visceral, sensory, emotional, and above all, an embodied experience. We are practiced and comfortable living in our head but have become disconnected from our bodies.
Echo is partnering with Kirstie Seaborne to bring a one-day training on "responding to children under pressure – changing our embodied response to challenging behaviors." Kirstie will help you identify the physical and mental patterns that kick in when you are under pressure and then teach you how to embody a new, more connected and attuned response. This training is suitable for parents or any professional working with children.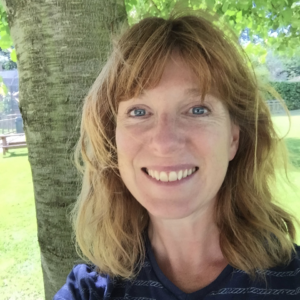 Kirstie Seaborne, is an attachment and trauma trained somatics practitioner and dance/movement lecturer, with a PGCE, and a Masters degree in Dance in Education from the Laban Centre. She is a certified compassion fatigue professional, certified compassion resilience educator, and developer of the SomaSmart Resource Model for Compassion Resiliency. She is an Associate Coach of Leadership Embodiment, and also works as a mental health mentor and Bowen Therapist. Kirstie is steeped in body-centered learning.  She has over 40 years experience in dance and movement modalities (received a first class BA (Hons Contemporary Dance from London Contemporary Dance School) and has studied Somatic Trauma Therapy, Science of Somatics, Somatic Attachment and Relational Trauma Therapy, Shame Transformation and more. She has spent hundreds of hours learning directly from leading attachment and trauma experts including Kim Golding, Holly Van Gulden, Richard Bowlby, Dan Siegel, Babette Rothschild. She is a highly skilled, international workshop and academic course leader who has spent 25 years training performers, artists, business leaders, parents, therapists, educators, social and health care workers.