Hey — we have A LOT of upcoming events (OK, some are a bit far in the future — but it's good to plan ahead, no?)
We hope you'll join us!
Echo Parenting and Education has a lot going on.  Check below for our general calendar with links to more information about each program or event.
CONTACT AZUCENA ORTIZ (213-484-6676 x 311) or by email to get more information on all of our events (unless there is another person noted…)  REGISTRATION IS REQUIRED FOR ALL OUR EVENTS, CLASSES AND WORKSHOPS!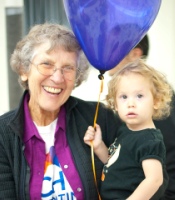 Sat, June 1 beginning at 7pm — Join Echo Parenting & Education at our annual Gala — this year honor our founder RUTH BEAGLEHOLE!  Ruth is an unwavering advocate of children and families for over 50 years at our annual Echo Gala.
It will be held on Saturday, June 1 at Natural Curiosities in the Historic Jensen's Rec Center in Echo Park starting at 7pm.
Ruth created and grew this organization 12 years ago from a vision and deep passion for a world where children are raised with care, to care. We have been privileged to join her on an extraordinary journey to deepen and spread the philosophy of nonviolent parenting throughout Los Angeles and beyond.
Join us on June 1 (buy your tickets here!) and also be a part of our Tribute Book by buying space here.
Tuesday, June 4 – July 16 (8pm-10pm) – Six-week private parenting class in La Cañada.  Join Parent Educator Rebecca Weiker for this wonderful look at our empathy-led practice!  $300 per person / $450 per couple.  REGISTER!
Sat, June 5  (10am-12pm) — Special Introductory Class for Grandparents. Ruth leads a two-hour introductory session for on nonviolent child-raising especially for grandparents.  This special session will take place in the Pasadena area.  $50 per person / $75 per couple – Register!
Sat, June 8  (9-4) — Anger Class: Level 2. Ruth leads a day-long workshop that continues the learning, discussion and healing process around our own anger.  Open to those who have attended any of our other Anger workshops.  Taking place at a private home in Highland Park — details will be provided upon registration.  $150 per person / $225 per couple — Register!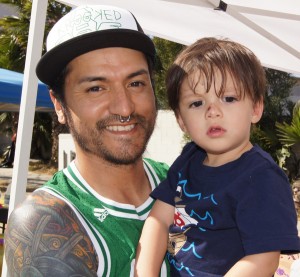 June 22 (9am-4pm) — Father's Retreat. Our annual Father's Retreat offers Dads (and other father-figures) the opportunity to share their parenting experiences, struggles and victories, get more parenting tools and build a community of support!  Location details are still to be determined, but mark your calendars!  $125 per person - Register.
WE HOPE TO BE SEEING YOU SOON!