Books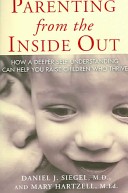 Parenting From the Inside Out

By Daniel J. Siegel and Mary Hartzell
Parenting from the Inside Out guides parents through creating the necessary foundations for loving and secure relationships with their children.  Drawing upon stunning new findings in neurobiology and attachment research, Siegel and Hartzell explain how interpersonal relationships directly impact the development of the brain, and offer parents a step-by-step approach to forming a deeper understanding of their own life stories, which will help them raise compassionate and resilient children.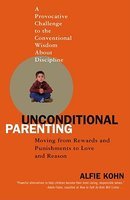 Unconditional Parenting:
Moving from Rewards and Punishments to Love and Reason

By Alfie Kohn
More than just another book about discipline, "Unconditional Parenting" addresses the way parents think about, feel about, and act with their children.  It invites them to question their most basic assumptions about raising kids while offering a wealth of practical strategies for shifting from "doing to" to work "working with" parenting – including how to replace praise with the unconditional support that children need to grow into healthy, caring, responsible people.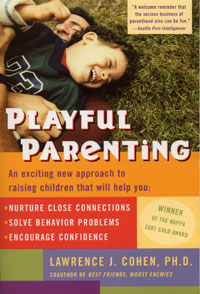 Playful Parenting

By Lawrence J. Cohen PhD
An exciting new approach to raising children that will help you:
Nurture close connections
Solve behavior problems
Encourage confidence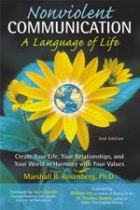 Nonviolent Communication:
A Language of Life

By Marshall B. Rosenberg
In this internationally acclaimed text, Marshall Rosenberg offers insightful stories, anecdotes, practical exercises and role-plays that will dramatically change your approach to communication for the better. Discover how the language you use can strengthen your relationships, build trust, prevent conflicts and heal pain. Revolutionary, yet simple, NVC offers you the most effective tools to reduce violence and create peace in your life – one interaction at a time.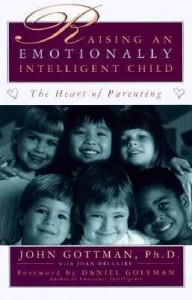 Raising An Emotionally Intelligent Child:
The Heart of Parenting

By John Gottman
This is a guide to teach children to understand and regulate their emotional world.  And as acclaimed psychologist and researcher John Gottman shows, once they master this important life skill, emotionally intelligent children will enjoy increased self-confidence, greater physical health, better performance in school and healthier social relationships.  Written for parents of children of all ages.