Are there other ways to run a classroom? Most of us have been in school (or have kids in school now) — and many of you connected to Echo Parenting and Education are teachers. Here's a scene that may sound familiar…
THE SCENE: A busy fourth grade classroom. 33 students and 1 teacher.   Late afternoon.
TEACHER: "Sam, you cannot get up and walk around the class during reading time. I have warned you already once, and you haven't been listening. You need to move your card from yellow to red."
SAM: Walks slowly up to the front of the classroom, his shoulders hunched against what he believes are the stares of his classmates and moves his card from yellow to red. He knows that this means the teacher will send a note to his mother, letting her know that he has "behaved badly" again.
Flash forward — MOTHER at home: receives the note, she is filled with worry and embarrassment. Why is this happening? Has she somehow done something wrong in how she is raising her son? What are other parents saying about him?
END SCENE
It would be easy in this scenario to place people into traditional roles of the dominant paradigm – mean teacher, bullied child, irresponsible (or self-involved) parent, etc. Let's take a moment, step back and appreciate that this scenario appears to be tough on everyone. We can see that each player is being judged by some external measurement — the teacher (classroom performance), the child (compliance) and the parent (their child's behavior) – and in doing so, recognize that such a framework does not allow for much empathy or connection.
Here's the question — does it have to be like this?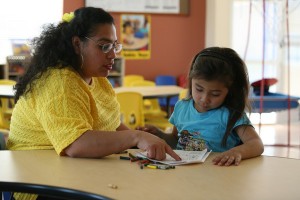 What would it look like if teachers had the space and support to look at children's behavior through the lens of empathy and understanding and were able to observe without judgment? What would it look like if parents were to build an alliance with their child's teacher(s) and support their (the teacher's) feelings and needs in an often very stressful and budget constricted environment ?
Imagine if their questions about children's behavior and classroom management transformed from "What's wrong with you?" to "What do you need?"
How can we offer support to our kids in schools?
Determining how to respond to discipline policies that emphasize control and compliance can be daunting, especially when we understand that it's a systemic problem. Fortunately, through the practice of nonviolent parenting, we have many tools that can help our children, our teachers and us.
Emotional Intelligence: When we teach the language of feelings and needs, and allow for the expression of the full range of human emotion, we can allow space for feelings about daily experiences.
Empathy: We can listen and offer our nonjudgmental and unconditional support. We can provide a safe place where can be fully felt and safely held.
Community: We can connect with people who value and support nonviolence in childraising and education. We can get support so we don't feel alone in trying to do things differently than the way we were raised. We can join together in community and support all children and resist the pull to have certain children to be labeled and punished.
Advocacy: We both advocate for our child and for our teacher. We can let the teacher know the impact of a discipline system on our child and offer support to find a more empathetic approach. We can talk with administration to help support teachers in trying new forms of classroom management that support community and connection. Programs such as the Responsive Classroom and Roots of Empathy offer research based approaches to Social Emotional Learning that lead to not only more connected classrooms, but also to environments that are more optimal for learning.
Whatever you do, we hope that it will be filled with curiosity, acceptance and empathy for all.
Yours,




Rebecca Weiker




Program Director
We'd like to thank Rebecca Weiker for joining the eNewsletter team.  Rebecca is a long time volunteer, PECP grad, board member and Program Director for Echo Parenting and Education.  Rebecca is also a certified mediator with the Center for Civic Mediation and coordinates our family mediation program.  She'd love to hear from you - rweiker@echoparenting.org!
——–
Additional information: The Convention on the Rights of the Child—the most widely ratified human rights treaty in the world—requires schools to provide an environment where children feel safe and supported. From Article 28: (Right to education): "For children to benefit from education, schools must be run in an orderly way – without the use of violence. Any form of school discipline should take into account the child's human dignity. Therefore, governments must ensure that school administrators review their discipline policies and eliminate any discipline practices involving physical or mental violence, abuse or neglect." Sadly, the United States is one of two countries (the other is Somalia) that have not ratified the treaty. Link.