Family Mental Health
Understanding the the myriad challenges that families are facing helps professionals provide effective and meaningful support. Based on the research about attachment theory, interpersonal neurobiology, trauma informed care and social and emotional intelligence — this workshop led by Ruth Beaglehole, M.A and Stephanie Blank, L.C.S.W. will introduce mental health professionals to a new paradigm for assessment, diagnosis and treatment of children and families.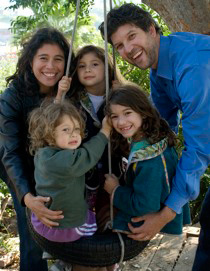 Contents include:
* Reframing challenging behaviors in children as strategies for meeting needs.
* Re-contextualizing difficult behaviors within the framework of brain development.
* Managing parental stress through a practice of self-regulation.
* Exploring tools for helping families navigate through power struggles and conflict.
UPCOMING TRAININGS