Dr. Kenneth Hardy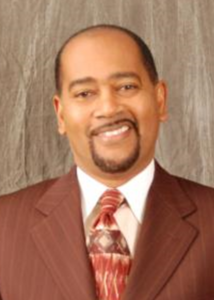 Dr. Hardy is an internationally recognized clinician, author, and Trainer. He is also the Director of the Eikenberg Institute for Relationships in New York City where he maintains a private practice specializing in working with traumatized and oppressed populations. Dr. Hardy is the former Director of the Center for Children, Families, and Trauma at the Ackerman Institute in New York City, and formerly served on the faculty at Syracuse University where he held numerous positions including Director of Clinical Training and Research, as well as Chairperson of the Department of Child and Family Studies.
He has won considerable acclaim for the contributions that his publications and videotapes have made toward challenging our society to think critically about the hidden but significant connections that often exist between trauma and issues of oppression. In addition to his own writing, Dr. Hardy serves on the editorial boards of six publications including the Journal of Marital and Family Therapy, the Journal of Family Psychotherapy, the Journal of Divorce, the Journal of Couples Therapy, the Psychotherapy Networker, and the Journal of Family Counseling.
Dr. Hardy, along with a colleague, developed the training manual and curriculum that has been used in New York City to train licensed clinicians in Trauma Based Family Therapy. This program was funded by the September 11th Fund of New York and was co-sponsored with the NYC Mental Health Association. Additionally, he has provided training and consultation to an extensive list of Human Services agencies devoted to providing Trauma-Based, culturally competent care to children, couples and families.