Changing the Paradigm Conference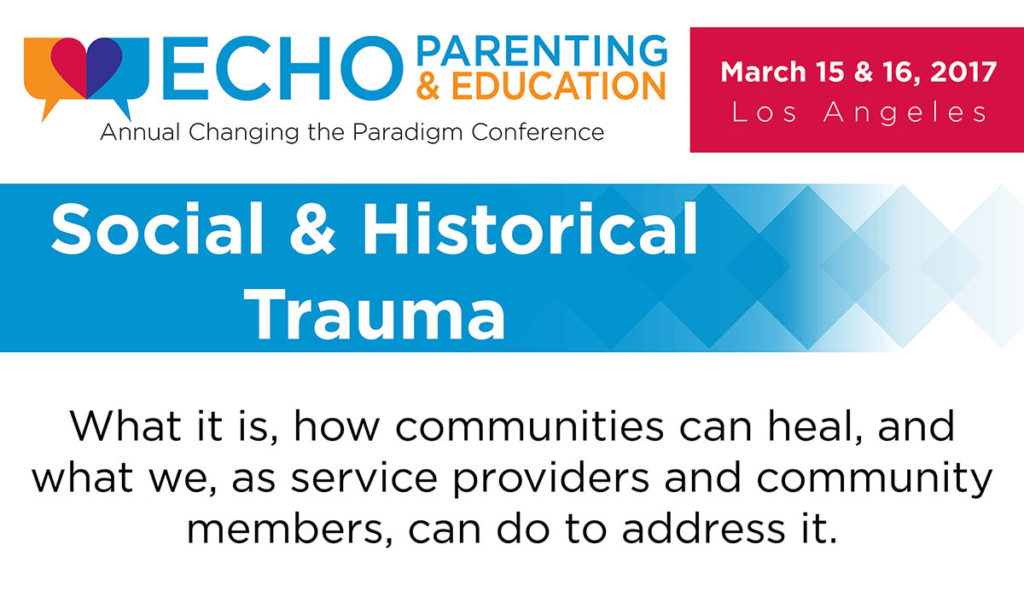 When we look at childhood trauma we cannot ignore the social and historical context in which children and families exist. This year's Changing the Paradigm conference takes on the issue of social and historical trauma, especially racial trauma, and with a team of experts from around the country will endeavor to create a safe space to talk about the impact of social and historical trauma on the communities we live in, as well as to showcase strategies that offer hope of community-level healing and resiliency-building. 
Keynote speakers include:
Joy DeGruy (author of "Post-Traumatic Slave Syndrome")
Kenneth Hardy ("Courageous Conversations About Race")
Kanwarpal Dhaliwal ("Racing ACEs")
Howard Pinderhughes ("Adverse Community Experiences")
Federico Bustamante and the Casa Libre team 
("Unaccompanied Immigrant and Refugee Children")
Our goal in this conference is to: 
1) Create a safe space to have discussions about histories of oppression and discrimination as well as current toxic stressors (such as racism, immigration, community violence and poverty) and how they affect our communities
2) Take time to tell our stories, remembering and mourning injustices past and present, and
3) Identify strategies for community healing and reconnection. 
Registration is now open!
2016 Conference Videos
Ross Greene PowerPoint Presentation can be found here.
Our 2016 Changing the Paradigm conference was a huge success! Thank you to everyone who participated.
Click here for more pictures! 
Questions? Email conference@echoparenting.org