Changing the Paradigm Conference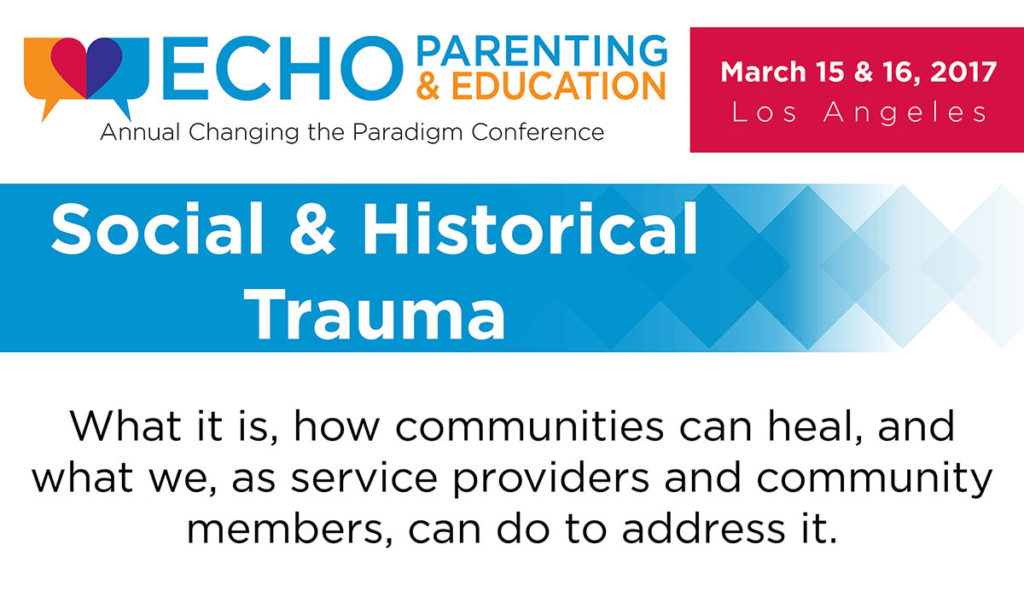 When we look at childhood trauma we cannot ignore the social and historical context in which children and families exist. This year's Changing the Paradigm conferences takes on the very timely issue of social and historical trauma and attempts to unpack what it is, how communities can heal, and what we as service providers and community members can do to address it.
Our goal in this conference is to: 
1) Create a safe space to have discussions about histories of oppression and discrimination as well as current toxic stressors (such as racism, immigration, community violence and poverty) and how they affect our communities
2) Take time to tell our stories, remembering and mourning injustices past and present, and
3) Identify strategies for community healing and reconnection. 
Registration is now open!
2016 Conference Videos
Ross Greene PowerPoint Presentation can be found here.
Our 2016 Changing the Paradigm conference was a huge success! Thank you to everyone who participated.
Click here for more pictures! 
Questions? Email conference@echoparenting.org