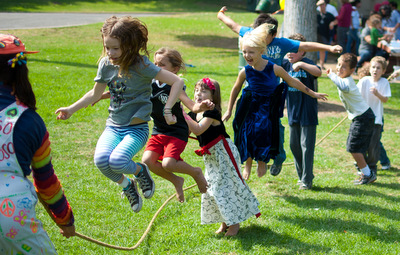 Everyone knows that kids love to play.  Play is a major part of the daily life of children.
One of the best ways to stay connected with your kid(s) is to find some time in your week to play with them.  Whatever THEY want to play, however THEY want to play.  Of course you need to make it a safe as possible, while also giving them the chance to play hard.  I mean — at the sweat dripping, red-faced, I-need-a-water-break kind of play level.
We're having an opportunity for us to get together and play at Elysian Park on Saturday, May 19th from 12-3.  Check our website for more information.
We hope to see you there!