Nonviolent Parenting Support Groups
Upon completion of the ten-week Parenting Class series, we have a continuation of the teachings of nonviolence in parenting with our Mother's Support Group and Father's Support Group (English Only).  These classes continue the teachings of our Philosophy and Practice taught in our parenting class series and offer an opportunity to talk about the specific day-to-day challenges that mothers and fathers face in practicing nonviolent parenting.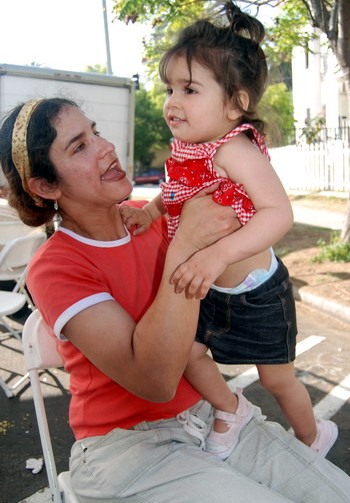 The challenges that come with nonviolent parenting can often be difficult to talk about with family and friends, especially those who hold more traditional views on raising children.
Every first and third Saturday of the month at 9 a.m., Echo Parenting & Education holds a nonviolent parenting support group open to anyone who has completed the 10 week series or a weekend intensive.
Led by Ruth Beaglehole, support group offers parents and caregivers an opportunity to discuss specific challenges, explore ongoing issues and to sometimes just get practical advice. The group also provides a space for participants to deepen the nonviolent practice by giving them the chance to offer empathy and support to others.
Child Care is provided during class hours. Our caretakers are an integral part of our program, trained in the nonviolent teachings and support both parents and children.
All classes held at 1226 N. Alvarado Street, Los Angeles, CA 90026 on 1st & 3rd Saturday mornings from 9am – 11am
Fees:  Registration: $25 per person. Bi-weekly/per meeting fee on a sliding scale.
Questions: Contact Azucena Ortiz at (213) 484-6676 x311 or aortiz@echoparenting.org
Upcoming support group dates for 2015:
September 19, 2015
October 3, 2015
October 17, 2015
November 7, 2015
November 21, 2015
December 5, 2015
December 19, 2015
UPCOMING CLASSES